This is our first Delegation report. Our initial call for delegations was 2 weeks ago. In that time we have already received many generous delegations from within our community and also from folks that saw what we are doing and want to support our efforts.
At the time of writing this we have received:
8,137 SP in delegations
Thank you very much delegators! I want to give a special thank you to @papa-pepper and @pennsif who have made extremely generous delegations to @homesteaderscoop. Thank you!
Our use of delegations to support our community is fully transparent and is outlined below.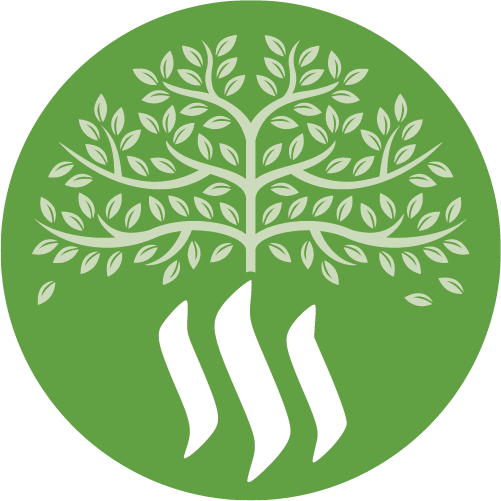 Here is what we are currently doing with our Steem Power:
Voting for Contributors
Our contributors are our leaders and our voices. They in part are helping steer where we are headed as a community. They are helping to highlight our vendors, our ethics and engage steem as ambassadors of our marketplace. Our contributors are receiving both beneficiary payout from our @homesteaderscoop blog as well as up-votes on their individual accounts in recognition of their team efforts.
Voting for Vendors
Our vendors are steem individuals and families that are dedicated to sustainability in their lives. Many are willing to put their financial security on the line to do so – or go to extra lengths in order to make ends meet while they pursue sustainability. Our up-votes to our vendors are meant to help provide some additional reward for our vendors as a thank you for choosing to incorporate some aspect of sustainability and/or ethical care of the earth into their lifestyle and business choices.
Voting for Charitable Organizations
We are starting off on a foot of giving to those that are in need. We are sending upvotes to @pennsif's @adollaradaycharity which supports directing charitable donations to many "on the ground" charities. Further we are upvoting @familyprotection's comments, in part in thanks to @canadiancoconut's generous support and also to help support the work she is doing to keep families and their children together.
Voting on our own Posts for Growth
We are shamelessly voting on our own posts in order to continue to grow our SP which we can use for all of the goals we've outlined here in this post.
Outgoing Delegations
Regarding delegating out, we are just starting to earn SP. However we want to set a precedence from the start that our community marketplace is dedicated to helping less fortunate than ourselves. The reason this is so important to is because Homesteaders Co-op is more than one individual, it is a community. We have the potential to gain strength and influence. What kind of example do we want to set? What kind of world do we want to support?
Therefore we have delegated some SP to @adollaraday. We will continue to increase that delegation as our community account grows and a thank you for the work they and the organizations they support are doing to make this world better and safer.
We will also be starting a retention campaign in the very near future, which will be lead by @nateonsteemit and other contributors of our community. We will be delegating out SP to homesteader/sustainability newcomers to the steem platform. We hope to help overcome the RC limitations for some newcomers and do our part to assist in retention of new steem-comers that show promise and value for the steem communit at large. More details to come.
Incoming Delegations
In addition to asking the community at large for delegations, we are also asking our vendors for delegations. We are suggesting delegations from vendors with over 500 SP. However it is not mandatory and we will not be policing who is delegating and who is not. We are only asking to those that can comfortably afford it.
It is our hope that delegations come from those that believe in what we are doing for the community at large.
Now is the time for me to ask you to consider delegating. Delegating is a way for anyone to take some ownership in our community as a stakeholder. It is a vote for our efforts, our ethics and our mission. Thank you for your consideration.


Delegate Now via SteemConnect
10 SP | 25 SP | 50 SP | 75 SP | 100 SP | 200 SP | 500 SP | 750 SP | 1000 SP
Current Delegators
Thank you very much to those who have delegated to Homesteaders Co-op!
| 💚 | ✨ | 🌍 |
| --- | --- | --- |
| @allyinspirit | Environmental and ephemeral art work ✽ Drawing ✽ Processes. Initiator of the Magical Moments Gallery. | Sydney Australia |
| @da-dawn | Saving account for building a off grid steemit community in British Columbia, and finding the best on steemit! | British Columbia,Turtle Island |
| @ligayagardener | Join us in our little garden where we enjoy living with and teaching about sustainability, renewable energy and community. | Gawler, South Australia |
| @makinstuff | I'm a lifelong tinkerer, and technology enthusiast. My aim is to empower others with knowledge to take care of your health, wealth, and self actualization. | AL, USA |
| @nateonsteemit | Nothing fancy. Striving for consistency. Doing small things for big reasons. Agorist in training. | Texas |
| @papa-pepper | Wild-man, Gardener, Encourager, Homesteader, Lyricist, Deep Thinker, Papa, Humorist, Husband | Arkansas, USA |
| @pennsif | future gazer, past watcher, community builder, prepper, homesteader, seeker of self-reliance, MSP Waves Radio show host, founder of A Dollar A Day @adollaraday | Wales, UK |
| @quochuy | Huy (for short) aka The Little Worm Farmer. Witness – Developer – Worm & Black Soldier Fly Farmer | Wyoming, NSW, Australia |
| @riverflows | Walk as if you are kissing the Earth with your feet | Victoria, Australia |
| @sagescrub | A couple's adventures in homesteading. Creator of @homesteaderscoop | Oregon |
| @senorcoconut | Franco-American Traveler, Artist, Homesteader and The Permaculture of Things with Anarchist Tendencies | No Man's Land |
| @steemgreen | Mining Social Awareness On The Steem Blockchain | Global |
| @stortebeker | Sustainability, Urban Homesteading, Natural Building, Health, Food, Healthfood, Nature, Culture, Bicycles | Mexico City |
| @trucklife-family | Single Mama, Doula, Nature Lover, Vegan, Birth Activist and Defender of All Things Wild | The Earth |
| @walkerland | Kitchen Witch, Wildcrafting, Homesteading, Organic Gardening Building a Greener Kinder World | Canada |